How data and AI connects you to all the expertise you need
Navigating around today's digital challenges might be difficult. That's why we help you find the right expertise to get you […]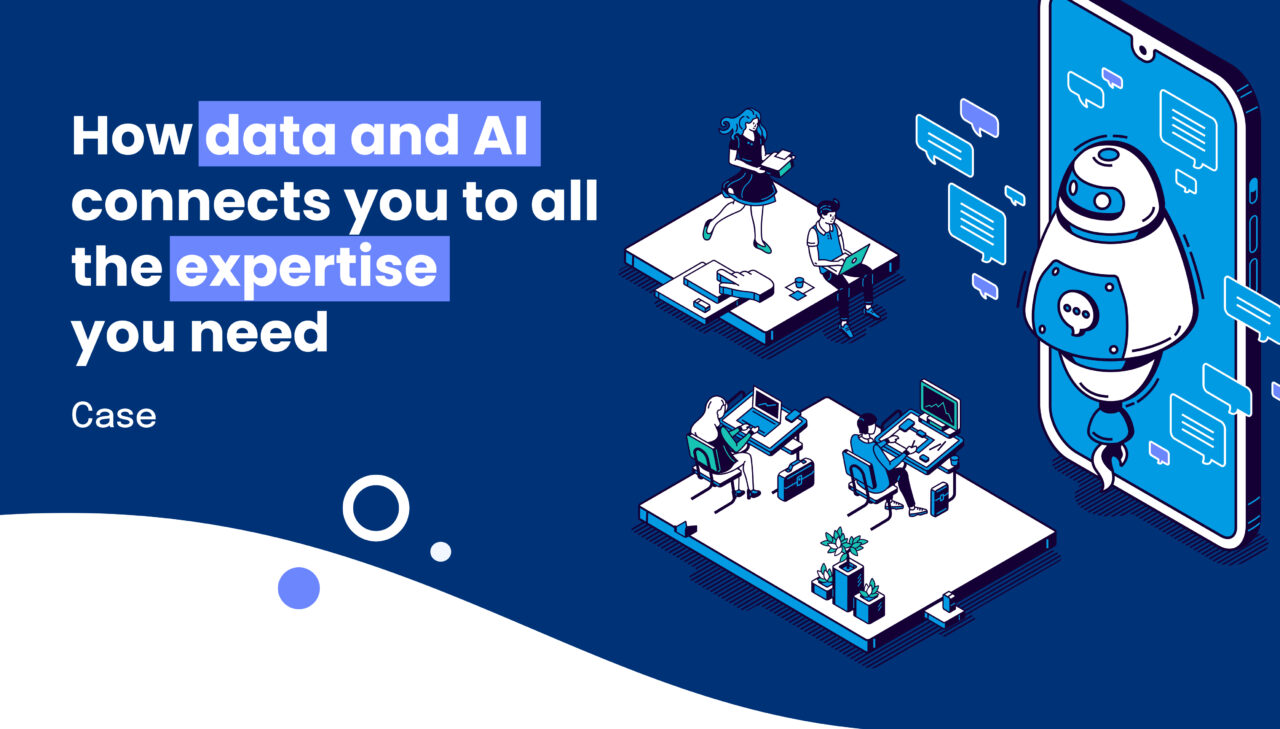 Navigating around today's digital challenges might be difficult. That's why we help you find the right expertise to get you on your way. In accordance with your business requirements and IT strategy, we at Nimbuz develop, install, and manage solutions. Of course, we cannot do this without the extensive network of De Cronos Groep. And with a little help from our data and AI experts at MbarQ (also a Cronos company), we connect you with all the expertise you need with only one tool: the Company Finder!
What we do
We help our clients find an approach to deal with today's digital challenges. To achieve this, we leverage the full experience, expertise and power of De Cronos Groep. We take the Cronos complexity away and bring the right and relevant expert teams to our clients, in a proactive way. We help you to make your business infinite.
The Cronos Network
De Cronos Groep has more than 8,000 employees spread over more than 200 businesses. This enormous network enables us to identify the ideal fit for the skills the client requires in the world of digital transition. We seek to use all competences within De Cronos Groep to find the perfect match for our clients, while also improving our own digital scouting and processes. To this end, we have partnered up with MbarQ, a data and AI company.
The Company Finder
MbarQ's goal is to make data and AI accessible and scalable for businesses. With this in mind they developed a tool called "The Company Finder" to assist Nimbuz in their mission. The tool utilizes a low-code, image-to-text translation feature that searches for the ideal partner within De Cronos Groep.
"Our goal is to relieve our clients of the complexity and burden of their digital challenges," says Nimbuz.
To achieve this, MbarQ developed the low-code application in the Microsoft Power Platform with Azure Cognitive Services. Azure Cognitive Services brings AI to every developer and data scientist. An app can have the functionality to hear, talk, observe, search, comprehend and speed up sophisticated decision-making with only one API request. In short, developers of all stripes can simply integrate AI capabilities into their products using Azure Cognitive Services.
MbarQ began by collecting data about Cronos companies by crawling the web, which was then used to create and train the matching algorithm. Now, when incoming customer inquiries are received, the algorithm quickly analyzes the data and suggests the best-matching supplier or partner within De Cronos Groep.
In conclusion, MbarQ's Company Finder created a powerful tool that helps companies find the right partners and suppliers within De Cronos Groep. By using the Microsoft Power Platform and Azure Cognitive Services, the development of the tool was made more accessible to developers of all levels. The company's goal is to unburden its clients from the complexity of making data and AI accessible and scalable for businesses, and the Company Finder is a step in that direction.